January 2019 is in the books and so is our first real month as a website! We covered 19 albums, produced one think piece, made a "Fantasy Indie Label League," and released our first podcast this month. It's been busy, but Ian and I have enjoyed every moment of it.
If you're new to the blog or if you missed any of our coverage this month, don't worry: just like your favorite teacher back in high school, we've made a cheat sheet for you. Here are some January highlights from Not a Sound, just for you.
Top 3 Ranked LPs
Tomb – Angelo De Augustine (8.8)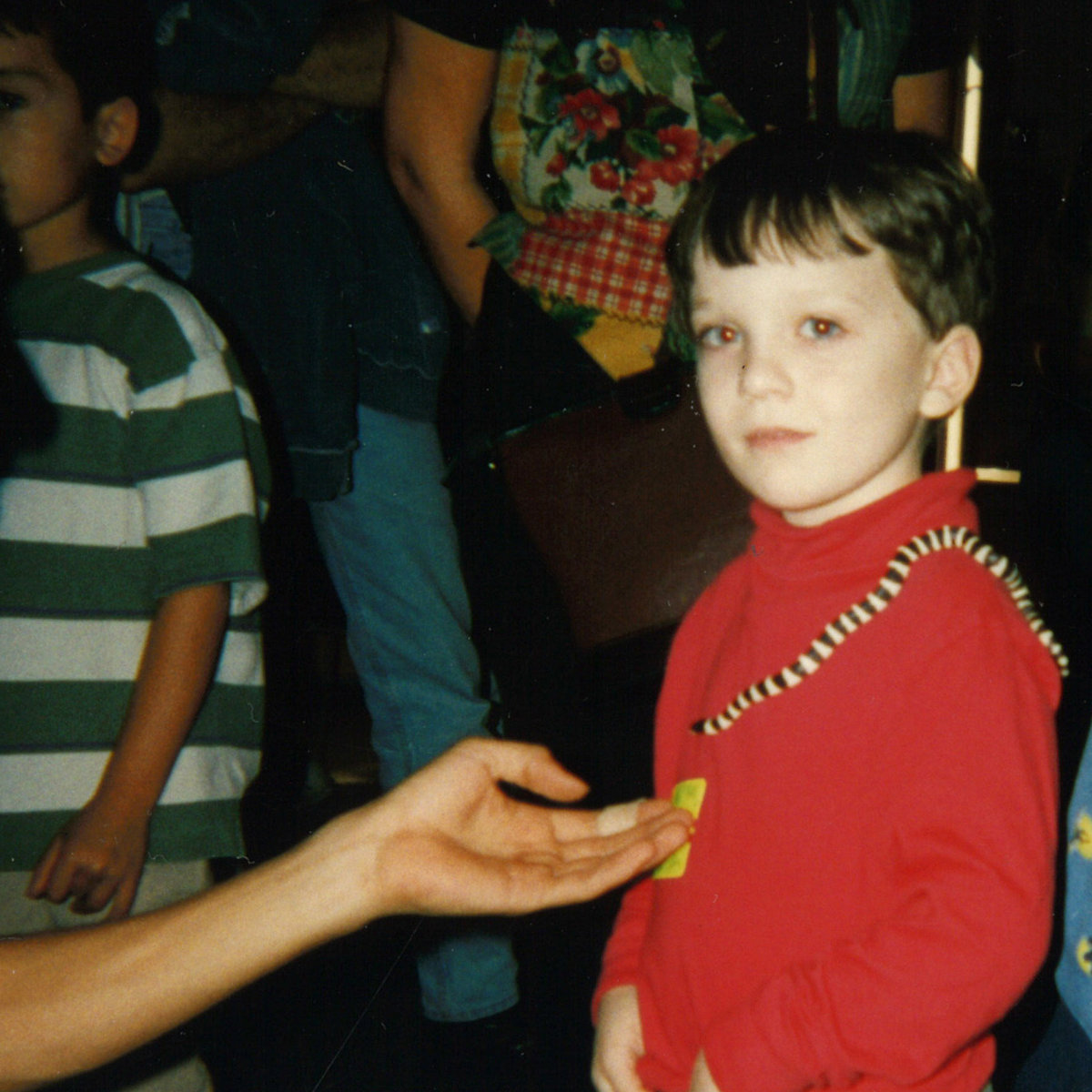 Folk, Singer-Songwriter, Ambient
Asthmatic Kitty: Jan. 11, 2019
When someone experiences a significant breakup or loss of a romantic partner, there is usually a rush of conflicting feelings. Sometimes they manifest in betrayal and anger. Sometimes there is only shock and an inability to process the event. But more often than not, the most overwhelming feeling is one of deep mourning over the fact that something that was once good and beautiful is now gone. The mind spins trying to make sense of everything; relishing memories, attempting to sort out how we got from there to here. On the title track and album opener of Angelo De Augustine's excellent Tomb, he captures this initial feeling perfectly, at once evoking remembrances of a beautiful relationship, wondering how it is now gone, "I walked into your life at the wrong time / never quite been perceptive of real life / it was not your fault or a fault of mine / but it's hard to let you go this time." It is more than mourning; it is a search for justification, a deep and resounding "why?"
Better Oblivion Community Center – Better Oblivion Community Center (8.0)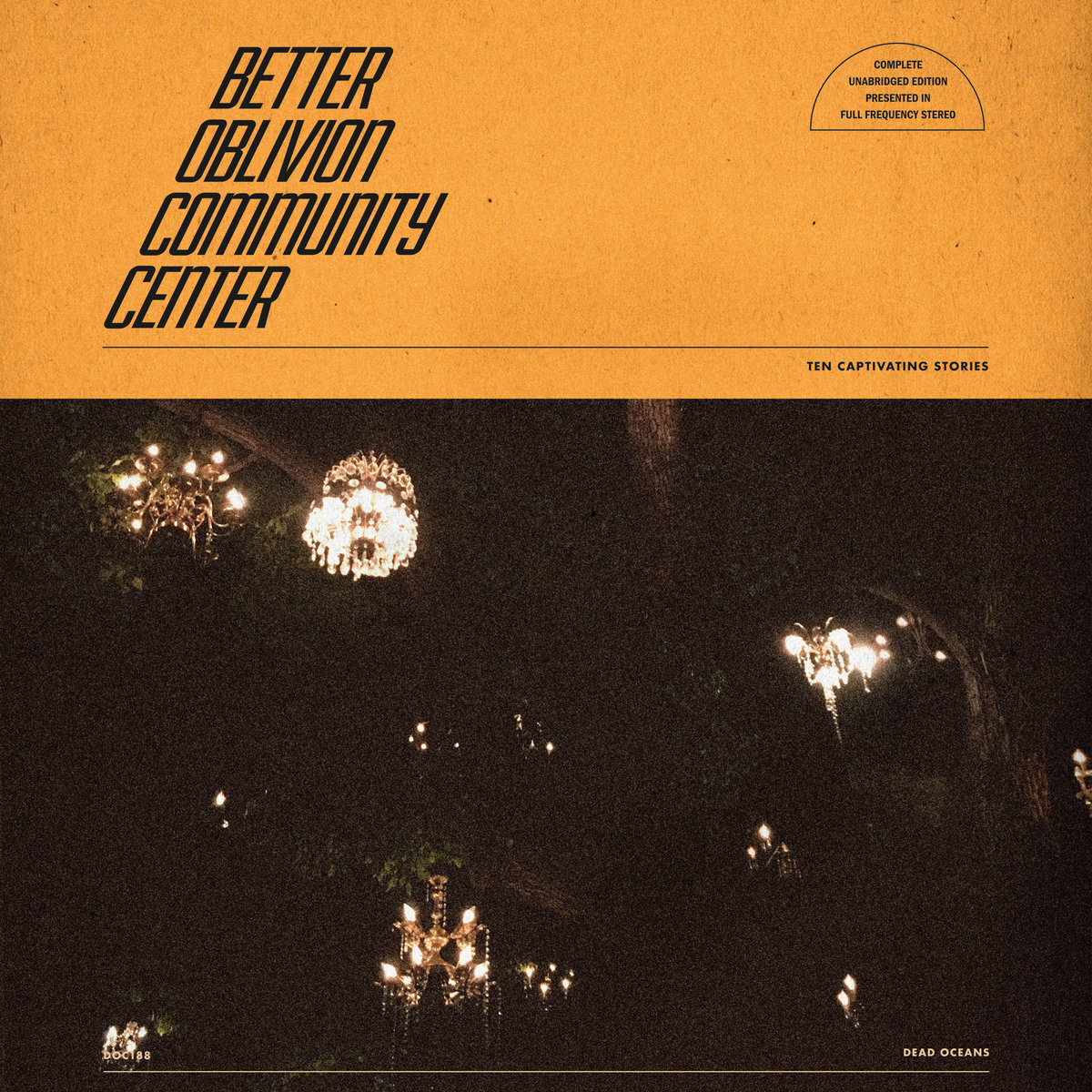 Alternative, Folk, Emo
Dead Oceans: Jan. 25, 2019
Apparently, Phoebe Bridgers really likes working with other people. After releasing last year's excellent boygenius EP in October with fellow indie stars Julien Baker and Lucy Dacus, she has returned with another collaborative album, with virtually no prior warning. This past Thursday, our ears were blessed by the self-titled debut from Better Oblivion Community Center, a collaboration between Bridgers and emo-folk veteran Conor Oberst (most famous for his work with Bright Eyes).
Future Ruins – Swervedriver (8.0)
Alternative, Shoegaze, Fuzz Rock
Dangerbird: Jan. 25, 2019
The sixth studio album by U.K. shoegaze outfit Swervedriver is a dynamic musical exploration of modernist dystopia. It is the second new record from the band since reuniting in 2013, building on their 2015 comeback I Wasn't Born to Lose You with a more experimental spirit while still delivering all of the touchstones fans from their 90s heyday have come to expect. Though the end product isn't overwhelmingly groundbreaking for the band, it is a thoroughly impressive album on its own merits, swinging easily between massive arena fuzz rock, expansive shoegaze, and 70s-inspired progressive rock tendencies.
Top 3 Ranked EPs
Change of Scenery – Buddie (7.8)
Alternative, Power Pop, Fuzz Rock
Super Wimpy Punch: Jan. 11, 2019
"How can I live with myself not helping anyone else?" As the flurry of distorted guitars reach their blaring crescendo on opening track Sloth, vocalist Dan Forrest of Philadelphia alternative outfit Buddie sets the tone with just one line. Once a conservation biologist in Equatorial Guinea, Forrest now spends his time writing fuzz rock in the vein of Pavement and early Weezer, though where his forebears made their careers writing about unrequited love, on Change of Scenery Forrest instead writes songs that are much more uniquely conscious. They may still be dorky, but only in the sense that anything passionate that isn't drenched in cynicism isn't patently "cool" in 2019.
The Mystic and the Master – Laura Stevenson (7.4)
Folk, Singer-Songwriter, Acoustic
Laura Stevenson LLC: Dec. 20, 2018
The Mystic and the Master is the first new release from the New York songwriter since her 2015 full-length Cocksure. It is a two-song double single released on her mother's birthday as a nod of appreciation for "enduring" the raising of her and her sister. In contrast to some of her prior work, both tracks are performed with only acoustic, strings, and voice. This stripped back arrangement feels even more intimate than usual for Stevenson, who makes use of the opportunity to deliver some of the sharpest and most nostalgic lines she's penned yet.
I Carry My Awareness of Defeat Like a Banner of Victory – Chained to the Bottom of the Ocean (6.8)
Metal, Doom Metal, Sludge Metal
Howling Frequency: Dec. 14, 2018
Titled after a line from Fernando Pessoa's pseudo-autobiography The Book of Disquiet, I Carry My Awareness of Defeat Like a Banner of Victory carries, in a roundabout way, an almost positive message considering the extreme nihilism that birthed it. It wears disillusionment like a coat of arms, not knowing exactly for what reason, and knowing full well that time will bury it just the same as all other banners. But in a world that seems incoherent and meaningless, it is a banner nonetheless, a marker designating something in the endless desert of nothingness, the awareness of the void, the one true victory that the emptiness can offer. Chained to the Bottom of the Ocean mirror this bleak landscape through the EP, offering little comfort while exploring the open face of the abyss with their eyes wide and their confidence unflinching.
The January DIY Deep Dive
Parental Guidance – Ok O'Clock
Emo, Indie Punk, Grunge
Ivy League DIY: Jan. 20, 2019
The sophomore full-length from Kansas City, MO songwriter Lance Rutledge is a vulnerable reckoning with grief on the cosmic level. Here he tries to process a world that seems to be unraveling; attempting to reconcile the death, suicidal ideation, and substance abuse pervading his circumstances with the concept of a loving and caring God. It's confessionalism at its most frank and unapologetic, calling to mind recent emo monoliths Sorority Noise and The Hotelier.
To hear all the artists we covered this month (and a few we didn't), check out our Monthly Listen playlist below.