This week we're breaking from our genre oriented samplers to give you something new: four earthy tracks from multiple genres that are perfect for your Sunday afternoon.
Nothing Turns My Lock by Kate Vargas
Kate Vargas' brand of earthy, muted jazz is beautifully classic, but her perspective is anything but old-fashioned. Nothing Turns My Lock is a manifesto on sexual liberation, pulling out every stop and holding back zero punches. As each verse unfolds, Vargas confidently pushes the envelope farther with lines like, "I like good loving, that don't make me bad", "I'm not a big believer in monogamy", and the god of all stanzas: "I don't discriminate between Johnny and Sue/ He, she, they, and you can come (wink, wink) too/ Yes it may take many, many, many men and women to satisfy my needs/ But nothing turns my lock like your key." It's an expansion on the jazz standard form, which to use Vargas' words is "usually pretty hetero and monogamous", but it never loses the timeless feel of it's source material. Her energy is defiantly infectious. As soon as her smoky jazz voice hits your ears in all its raspy, irreverent glory you can't help but get hooked. Nothing Turns My Lock is a must-listen even if you aren't usually a jazz fan, it's a witty pop statement from a supremely talented rising star. We can't wait to see where Kate Vargas goes from here.
Eyes to the Sky by David Ellis
Folk as a genre has exploded in the past decade, but even in such a crowded and diverse genre David Ellis has found a niche that makes him stand out from the crowd. Where the scene is largely dominated by pop folk acts cashing in on the Mumford & Sons/The Lumineers explosion at the start of the decade, one guitar male/female duos with tight harmonies, and emotive Justin Vernon-inspired experimental projects, Ellis has turned instead to the 70s to capture and modernize an up-beat, rhythmic kind of hippie folk that is both catchy and creative. A self-described "Pagan Rock" artist from London, his aim is to make earthy and spiritual music for an increasingly spiritually deprived Western culture, encouraging the listener to connect with the beauty of the world and find happiness within themselves. On his latest single, Eyes to the Sky, he does exactly that, creating an optimistic and nuanced song about love in the grander sense that is imbued with an undeniable vitality. The album it was taken from, Misty Heights, recorded and produced by Ellis while living next to the Byrdcliffe Colony in Woodstock, is slated for release August 15.
Caught Between Our Troubles by The American Buffalo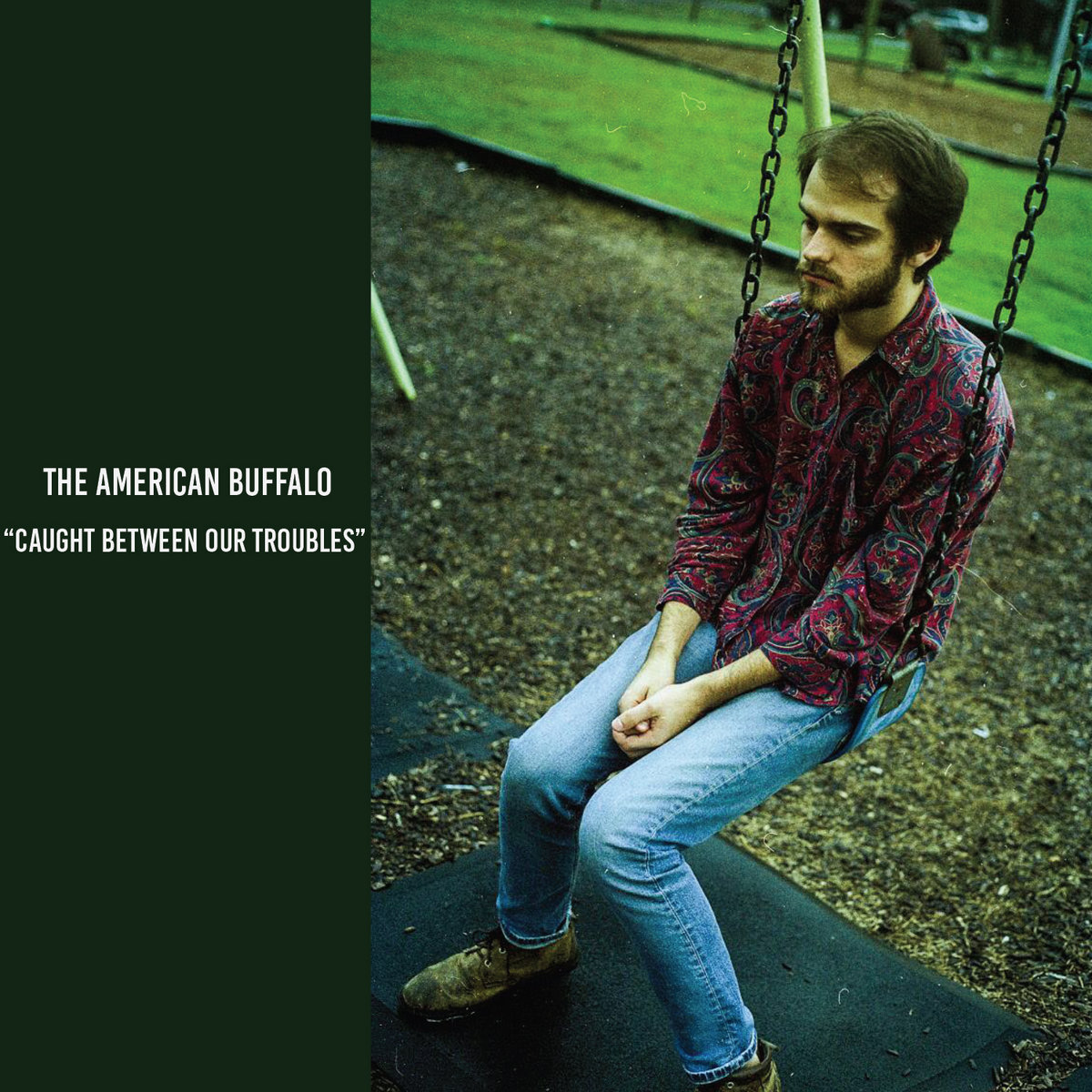 The 1970s were the heyday of rock music, marked by watershed releases from bands as varied as Led Zepplin, Pink Floyd, Aerosmith, The Eagles, The Ramones, and Rush. One particular subculture of 70s rock, however, largely faded into obscurity in the following decades except for two of its figureheads, Neil Young and Lynyrd Skynyrd. Southern Rock was a thriving sub-community in the rock landscape of the 1970s, focussed on virtuosic, earthy guitar playing and storytelling lyricism more often than not about the everyday experience of the common man. On Caught Between Our Troubles, Dayton-by-way-of-Nashville artist The American Buffalo channel the 70s Southern Rock movement in sound and in spirit, resulting in a powerful mix of folk, country, and blues that paints a simple, but resonant scene: two brothers sitting in a park, deep in reflection over a pack of smokes. It's part of singer-songwriter Josh Edwards' modus operandi: dissecting the oft-ambiguous role of the white American male in a culture of white patriarchy. He does this with probing, storytelling songwriting in the tradition of American Popular Music (not to be confused with American Pop Music), a very historically aware movement including a wide variety of genres that is meant to be in direct conversation with the cultural meta-narrative. As a result, Caught Between Our Troubles feels timeless, a thoughtful track that is relevant today and would have been relevant even in the era it emulates.
FOMO by Great Aunt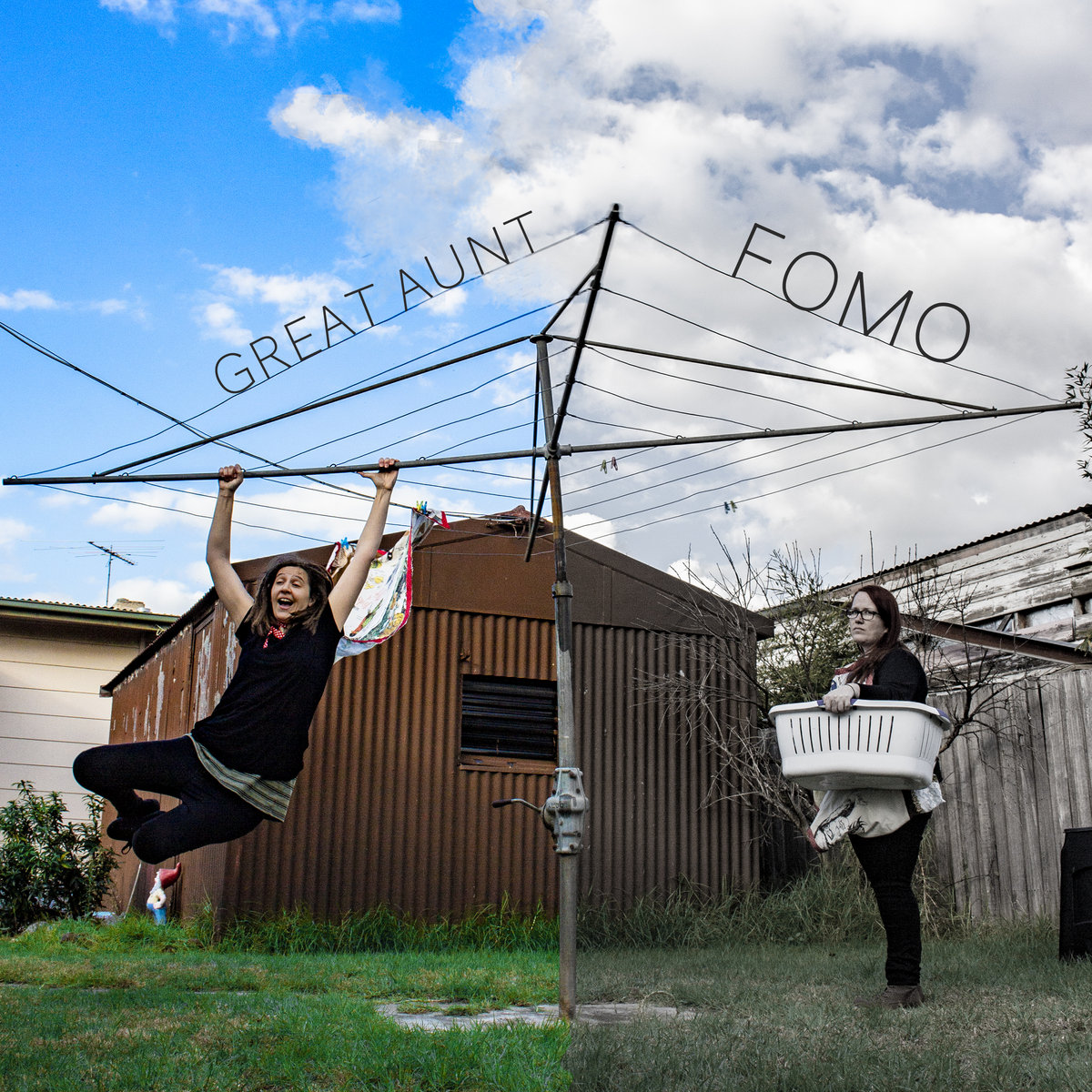 Americana usually calls to mind the bayous of Louisiana, the pocket communities of the Appalachian mountains, or the great plains of the American heartland, but Melbourne, Australia's Great Aunt prove that, despite its name, not all great Americana comes from the United States. Comprised of songwriters Megan Byrd and Chelsea Allen, Great Aunt have been steadily making a name for themselves in the Australian Country Music community since 2016 with their tight harmonies and instrumentals that are elegant in their simplicity. Lyrically they pull influence from old time, bluegrass, and gospel traditions, writing downtrodden music that masks its latent sorrowfulness in the joy of its expression. On their newest single, FOMO, Great Aunt drop back off their usually vocal-driven sound and instead highlight their guitar playing prowess, arranging the song around a set of slide guitar riffs that sound straight off a Georgia front porch. The sparse lyrics accent these riffs beautifully, creating an almost haunting vibe with their hushed, close harmonies. The sound feels like a captured live performance, creating a sensation of immediacy that draws the listener in to the deep valleys and dangerous peaks of the song as it undulates between dynamic extremes.