It's a Friday night in Pittsburgh and I'm sitting at our dining room table as the thunder booms outside. I should be used to the rain by now, we in Pittsburgh get less sunny days each year than even Seattle, but even after living here for almost 25 years I still slip into a general malaise every time it storms. If you too are stuck inside on this rainy weekend and feeling a bit gloomy, this week's sampler series could be the perfect soundtrack to your day. Here are four new, downtempo indie singles that we thought deserved to be heard:
Not My Body by Sam Lynch
"This is not my body, no, they made a mistake" singer/songwriter Sam Lynch croons softly over subdued synth pads. Her delivery is at once stunning and haunting, occupying that perfect space between the hollowness of disembodiment and the rawness of yearning for something more. That yearning through uncertainty informs the central theme of Not My Body, the loss of one's self and the probing question: "is it all a mistake?" As the track works its way into a powerful crescendo led by piano, distant harmonies and strings, her voice grows more convicted and she hits one final, emotive and relatable line: "maybe all that's left are fragments of myself/ never feels like enough to be set so I drown it out instead." If you have ever experienced the distinct sensation of looking yourself in the mirror and wondering what really makes you, well, you, then this song should resonate strongly.
In Between by Junaco
California indie rock bands are usually known for beachy sounds, but Junaco break the stereotype in grand fashion to create an immersive and emotive soundscape reminiscent of Wilco's The Whole Love. Overtop the dreamy atmospheric guitars and laid back groove, vocalist Shahana Jaffer sings calmly and effortlessly as she weaves a story about letting go, leaving because you know you have to, but not knowing how leaving will change who you are. However, where most songwriters would convey this through a sense of restlessness, she delivers her story with what seems a lot more like acceptance. Her voice melds into the surrounding instrumental, creating a general feeling of interconnectedness in the track that mirrors the complex interconnected emotions of Jaffer's lyrics. In Between is sad without being hopeless, happy without being exuberant, and resolute without being harsh, the kind of song that gains power with each repeat listen.
Between Worlds by I Am Oak
Continuing with the theme of transitions, Utrecht, The Netherlands' ambient folk project I Am Oak ask a unique question on their newest single Between Worlds: "What do I do in the mean time when it's mean time all of the time?" It's a question with existential weight, but songwriter Thijs Kuijken asks it almost as if it were a passing idea, as if he were sitting on his porch deep in thought and just taking in the world around him. Nowhere to go. Nothing really to do. But Kuijken doesn't seem upset, instead he takes a step back and watches, allowing everything to unfold. The instrumental captures this mood perfectly. Though I Am Oak is known for being a folk band, here they take on a sonic palette more akin to a downtempo Snow Patrol, building on a subdued beat and a hushed acoustic guitar, but flourishing in each chorus with distorted guitar and melodic piano. All of this comes together to create a lush, dynamic song that stops the listener in their tracks.
Everyday by Joel Ansett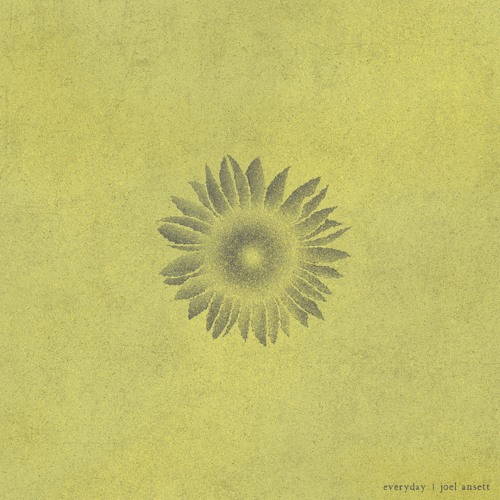 To end off our list is a track that's a little bit more uplifting, but don't worry, it's still very downtempo and won't break the mood. Joel Ansett is a Denver, CO songwriter whose music combines ambient, folk textures and writing with subtle nods to RnB. On his newest, Everyday, Ansett sings of love in hushed tones: "wisdom when I lose my way/ you're the magic in all of this mundane." It's a beautiful line and also a perfect description of Ansett's art as a whole. With very little melody from the instrumental and tons of open space he is able to create a song that feels more than a little magical; a track that is engaging and emotive even in its minimalism. To top it off it also has an immediately catchy hook: "I know more than ever now, I need you, oh I need you… I need you everyday." It is a wonderfully peaceful song and the perfect way to finish off this rainy day sampler.